Having fun with clip art
Do you have an eBay store or a website? If so, you're probably interested in driving traffic to it. One simple and effective marketing tool is business cards. You should include one with each order.

If you are a Powell's Books then a plain-Jane black on white thermographed business card will be more than adequate. The rest of us should put some effort into creating something that isn't boring. There's nothing like a little clip art to get the creative juices flowing (I'm, um, not a computer graphics artist and apologize for the excess white space below):




And the back: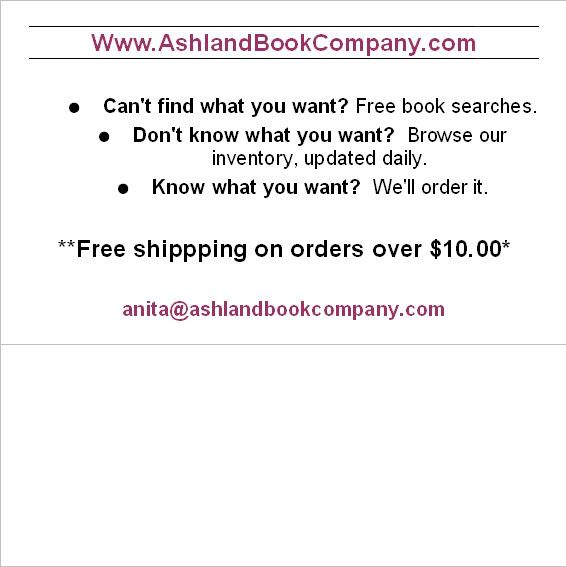 If the cards are printed on premium 15pt. card stock with glossy U/V
coating
they will stand out from 99 percent of the cards out there. OvernightPrints.com is an excellent source and the prices are reasonable.

If you don't have a website or eBay store and only list on fixed price venues such as Amazon then business cards aren't necessary. But that doesn't mean you can't have fun with clip art. Sending a postcard like this to a few neighborhoods in your community might result in some new inventory.

The front: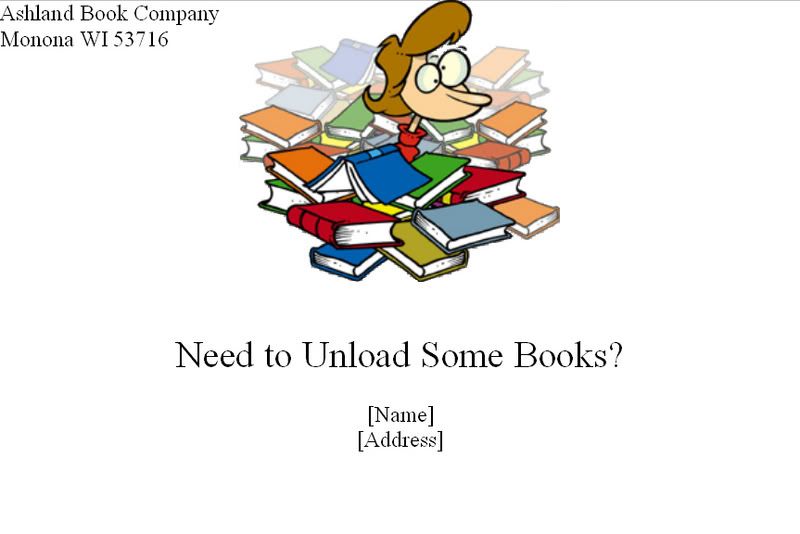 And the back: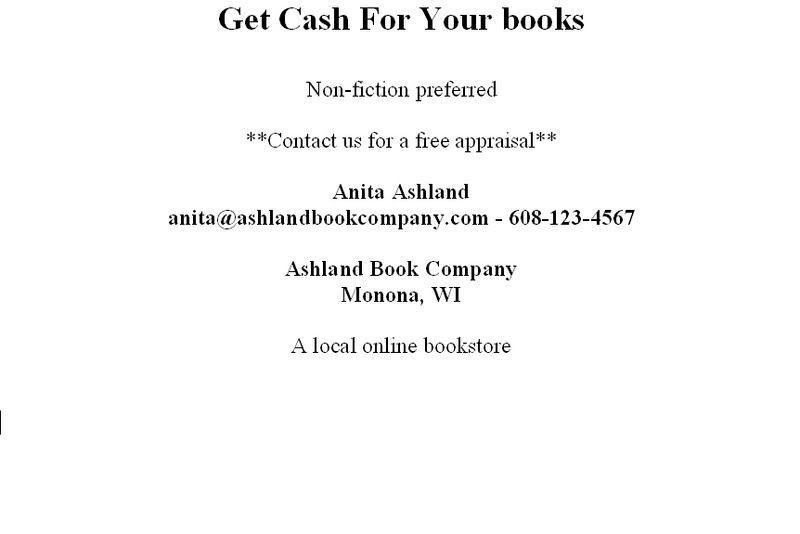 This postcard isn't professionally designed, ahem, but something like it could possibly stand a chance of being affixed to a refrigerator or kept in the pile of bills rather than thrown directly into the trash.

I'll discuss more marketing techniques in the future such as Myspace. Eek, did I just say Myspace? I did. You'll see why, soon.